Första riktigt långa trailern till Djungelboken~
Biopremiär den 15: april i Sverige!
---
The Jungle Book: Teaser Trailer~
Djungelboken live action filmen kommer till våren och här är första teaser trailern!
---
Djungelboken: Benedict Cumberbatch castad~
Benedict Cumberbatch har blivit castad i Djungelboken filmen som Shere Khan. Det är ju Warner Bros som kommer att distribuera filmern även fast det är Disney som ägde rättigheter tills alledes nyligen då boken är så pass gammal så att vem som helst för använda den numera. 21:a oktober 2016 har filmern premiär.
---
Djungelboken: Akela och Louie~
Christopher Walken och Giancarlo Esposito har joinat Djungelboken castet och de kommer att på spela kung Louie och Akela. 
---
The Jungle Book: Mowgli castad~
Live-action filmen har hittat sin Mowgli! Och skådisen heter 
Neel Sethi. Enligt en källe så ska Neel vara den enda personen i hela filmen som inte är animerad. Blir ett tufft jobb för honom att skådespela mot folk som inte ens r med i bild! Hoppas att det blir bra. 9 oktober 2015 beräknas filmen komma ut i USA.
---
The Jungle Book: Scarlett Johansson och Lupita Nyong'o~
Disney har bestämmt sig för att göra en nyversion av klassikern Djungelboken. Scarlett kommer troligtvis att vara rösten som Kaa (ormen). Lupita kommer kanske att göra rösten som Raksha (varghonan som "adopterar" Mowgli.) Scarlett verkar vara lite mer "klar" än Lupita men det är ingenting som är klart ännu. 
Filmen kommer inte att vara tecknad utan en blandning mellan live action och CGI.
Om motion-capture kommer användas vet man inte ännu. Avatar och Pirates har använt sig av Motion-capture förut. Men visst vire det coolt om man fick motion capture tycker iaf jag! Svårt dock att omvandla det till en orm.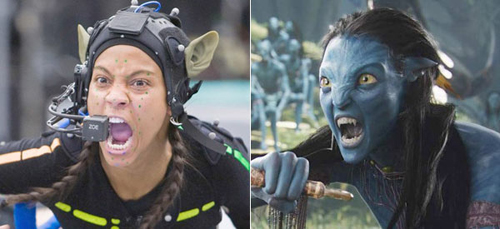 ---