Paper Towns: Trailer~
---
Paper Towns: Första postern~
---
Paper Towns - Filmen had blivit försenad~
Paper Towns filmen (papperstäder på svenska), skulle ha haft premiär tidigt i juni, men har flyttats till den 24:e juli. Eller den 8:e Juli för oss i Sverige! Woho! Älskar när vi får tidigare premiärdatum.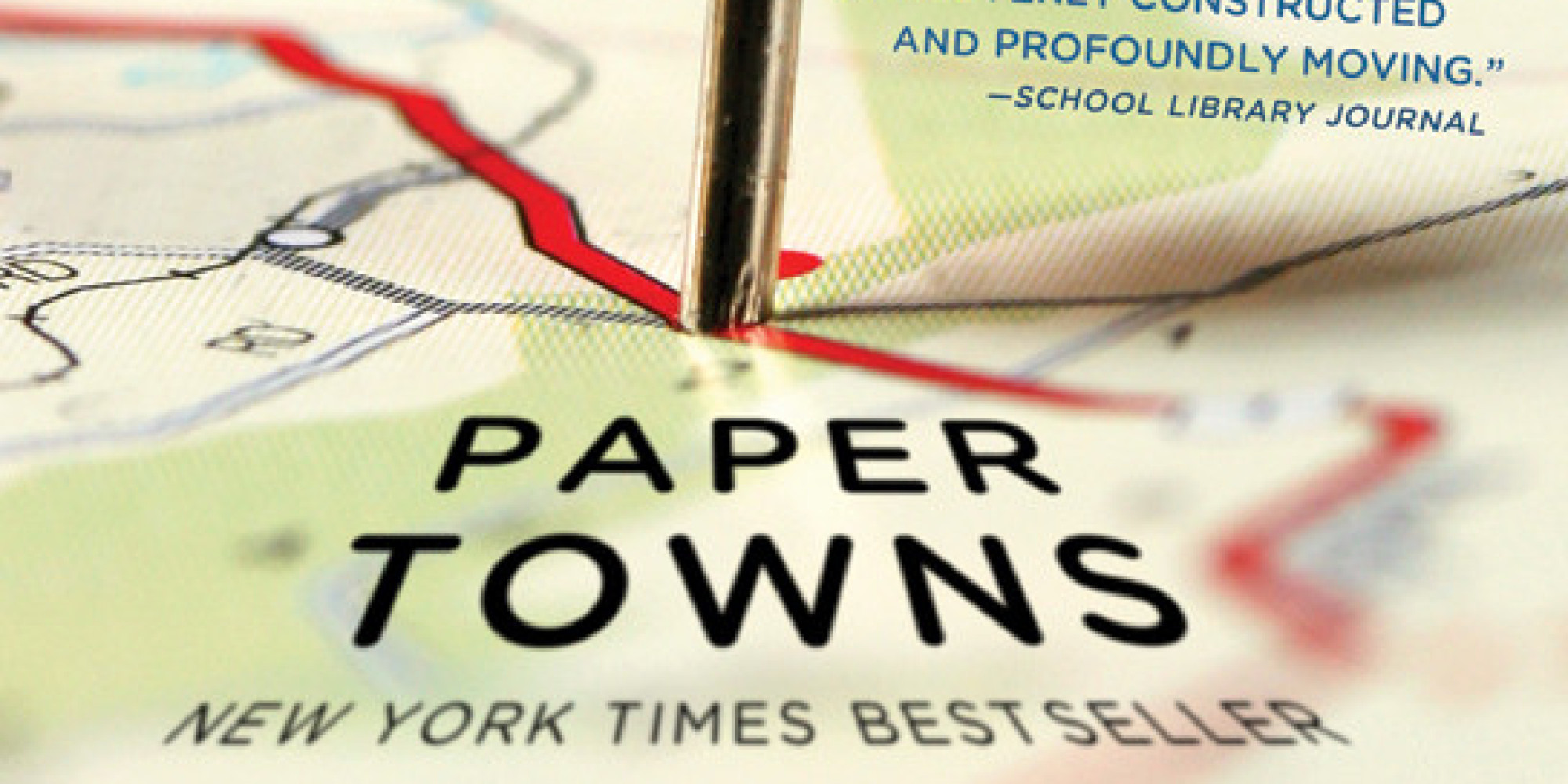 ---
Paper Towns - John Green vlog interview with Cara (Margo)~
Min typ av humor, helt klart. vad kul det hade varit och varit där alltså! Och kan knappt vänta till filmen kommer :D
---
Paper Towns - Minivan shoot~
En del av boken berättar om hur kidsen åker en minibuss för at göra ni vet vad. Denna bild postade John Green på regissören Jake 
Schreier i minibussen idag. Detta måste alltså betyda att de faktiskt kör minibussen när de spelar in! coolt (:
They closed down the highway for us. Day 3 of #PaperTowns.
---
Paper Towns - John Green has a Chair~
Tycker att det är underbart när författare faktiskt är hyfsat aktiva på sociala medier. Det är typ bara musiker som kör det nuför tiden för att promota sin egen musik. Men John Green är också duktig faktiskt. Och följer man honom får man veta saker först! Som t.ex. att Paper Towns har börjat sin inspelning. 
I HAVE A CHAIR. THIS IS HAPPENING. #papertowns
---
Paper Towns: Ben, Lacey och Radar castade~
Pappersstäder filmen har släppt vilka som kommer att spela Ben, Lacey och Radar. Nämlligen 
Austin Abrams (Ben), Halston Sage (Lacey) och Justice Smith (Radar). Dessa tre är de som följer med Quentin på roadtripen. 
---
Paper Towns: location~
Filminspelningarna av John Green's bok, Pappersstäder kommer att ske i North Carolina, precis som första Hungerspelen filmen. Filmen kommer ut den 19:e juni
 2015 i USA. 
---
Paper Towns: Margo castad!~
Margo Roth har blivit castad! Cara Delevingne kommer att spela huvudkaraktären som lindar 
Quentin runt sitt finger. John Green har twittrat om denna casting. Bådar gott inför filmen.
 Här har ni hennes
IMDB sida.
---
Paper Towns: regissör!~
Jake Schreier
 kommer att regissera John Greens andra novell som blir till film. Paper Town, eller pappersstäder som den heter på svenska. Jag läste den på svenska och tyckte att den var bra och konstig på samma gång. Men definitivt värd att läsa om man tycker om lite deckar aktiga böcker. Gissar ni rätt på slutet är ni fasen grymma.
 Nat Wolff aka Isaac i TFIOS kommer att spela Quentin.
EXCITING ANNOUNCEMENT: The Paper Towns movie will be directed by the brilliant @jakeschreier, who previously made "Robot and Frank." I'm so psyched that Jake is directing Paper Towns. The script (by TFIOS' writers) is amazing, and Nat Wolff is Q, and IT'S REALLY HAPPENING. Btw, if you haven't seen Robot and Frank, you should, because it will get you really psyched for the Paper Towns movie. - John Green.
---
Paper Towns blir film!
Paper Towns, med den svenska titeln pappersstäder, kommer att bli film! John Green som också har skrivit The Fault In Our Stars kommer precis som med den filmen att producera. Och som i TFIOS kommer FOX att ge filmen liv och de delar inte bara det, utan även en skådis! Nämligen 
Nat Wolff som spelar Isaac i TFIOS och som kommer spela ingen mindre än Quentin i papperstäder! 
---